Microsoft has implemented WebDAV in three major products: Office 2000, IIS 5.0, and Internet Explorer 5.0. This support means that people writing documents using, for example, Word 2000 can save the document directly to a web server that supports WebDAV. Further, users can check-in and check-out documents using no more than standard document authoring software.
Web Folders
Web Folders are set up by using a wizard in the "My Computer" icon.

The wizard allows one to associate a particular URL that supports WebDAV with a folder name. Web Folders support must be explicitly added when you install either Microsoft Internet Explorer 5.0 or Microsoft Office 2000.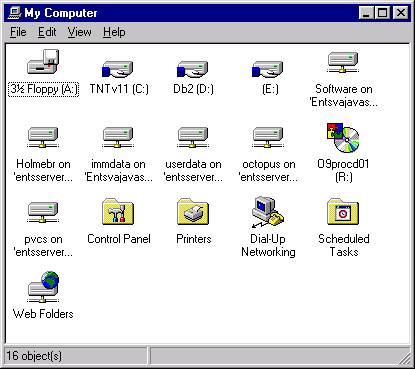 In this following example, the folder called "My Web Server" is associated with a particular URL.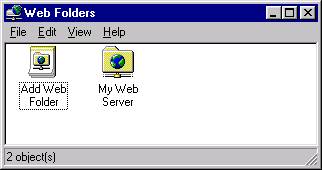 We can also see this information in the Windows Explorer: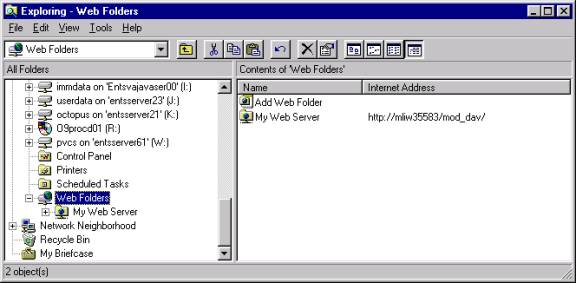 Once a web folder has been created, we can use WebDAV-aware tools, such as Microsoft Office 2000, to edit the pages in that web folder. Also, we can drag and drop files on to the web folder, and have them copied to the WebDAV-compliant web server.
Microsoft Office 2000
Word 2000's support of HTML editing is considerably more sophisticated than Word '97. Word 2000 can deal with more colours, better support for tables, and many other HTML features. Word 2000 makes extensive use of Cascading Style Sheets to support extensive formatting, and some of that formatting is only viewable in Microsoft Internet Explorer 5.0 and higher.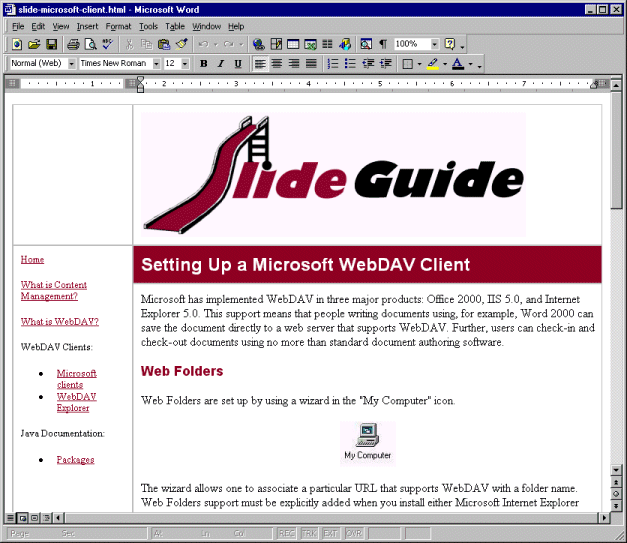 The new File->Open dialogue gives a user the ability to open pages that exist in the web folders, and to save pages to the web folder.