Common Melee Weapons
Katana

Cost

Description

End

14

Katana: (Total 38 Active Cost, 14 Real Cost) 1½d6 HKA, Reduced Endurance (0 END; +½), Requires Hands One-Handed (+0) (37 Active Points), OAF (-1), STR Minimum 12 (-½), Real Weapon (-¼) (Real Cost: 13) plus +1 Weapon bonus (Katana) (Real Cost: 1)

0

14

Total Powers Cost
---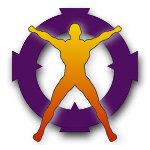 Fading Suns is a trademark and copyright of Holistic Design Inc. The mention of or reference to any companies or products in this site is not a challenge to the trademarks or copyrights concerned.
The HERO System and all associated games, game products, terms, and images are copyright © 2009 by DOJ, Inc.
All other text, copyright © 2004-2009 by B.C. Holmes. Return to the index.