Lord Erbian's Stellar Bestiary
History
In 4732, Lord Edgar Erbian Trusnikron compiled the first edition of the Stellar Bestiary, and new editions have continued to be published after his death.
A
Aarlubeast
Annonne
Apophis Dragon
Ashtati
Avicenna's Curse
B
Bandithen
Big-Eyed Bat
Bilge Darks
Blushing Orchid
Bolzeng
C
D
E
F
---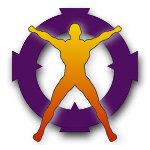 Fading Suns is a trademark and copyright of Holistic Design Inc. The mention of or reference to any companies or products in this site is not a challenge to the trademarks or copyrights concerned.
The HERO System and all associated games, game products, terms, and images are copyright © 2009 by DOJ, Inc.
All other text, copyright © 2004-2009 by B.C. Holmes. Return to the index.